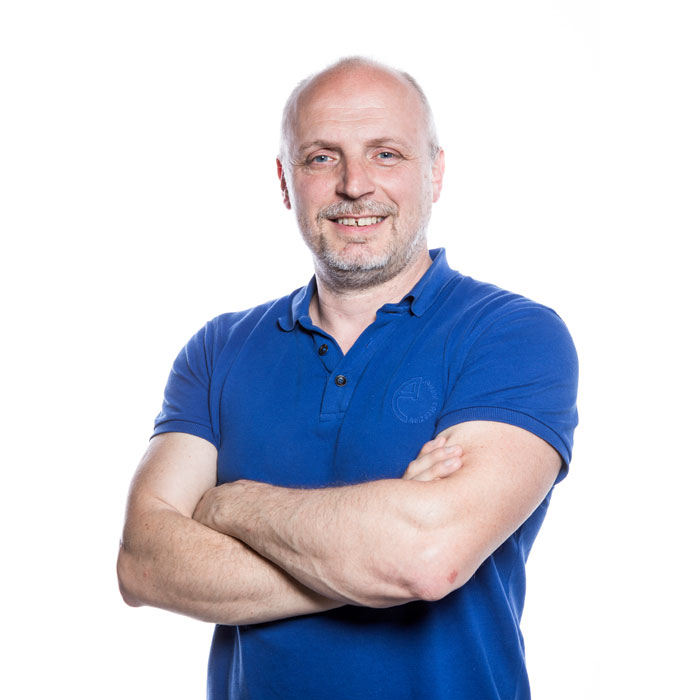 Stefano Lucato
CEO at Audio Modeling
Stefano Lucato is a professional musician, musical producer, developer, and programmer who has made several records, and musical productions for Italian radio and television. His passion for music is paralleled by his interests in acoustical physics and technologies for sound synthesis, and by his dedication to programming. He began his collaboration with Dr. Giorgio Tommasini in 2003, a partnership which eventually led to the development of proprietary techniques, including "Determination of modal resonances and the impulse response of an instrument by analysis of pitched sounds". Their collaboration also resulted in the creation of MIDI processors used for the first prototypes of solo strings instruments: "The Stradivari Violin", presented at NAMM in January of 2005.
Stefano later developed a revolutionary method of sample handling, allowing real-time multi-vector morphing across time, timbre, and pitch. This technology ("Synchronous Wave Triggering") was applied for the first time to Mr. Sax T., the virtual tenor saxophone developed in collaboration with Samplemodeling. In 2009, Stefano began his collaboration with engineer Emanuele Parravicini on the development of a new and more powerful technology: the SWAM engine.
In 2017, together with Emanuele, he founded Audio Modeling. He is currently the CEO of the company.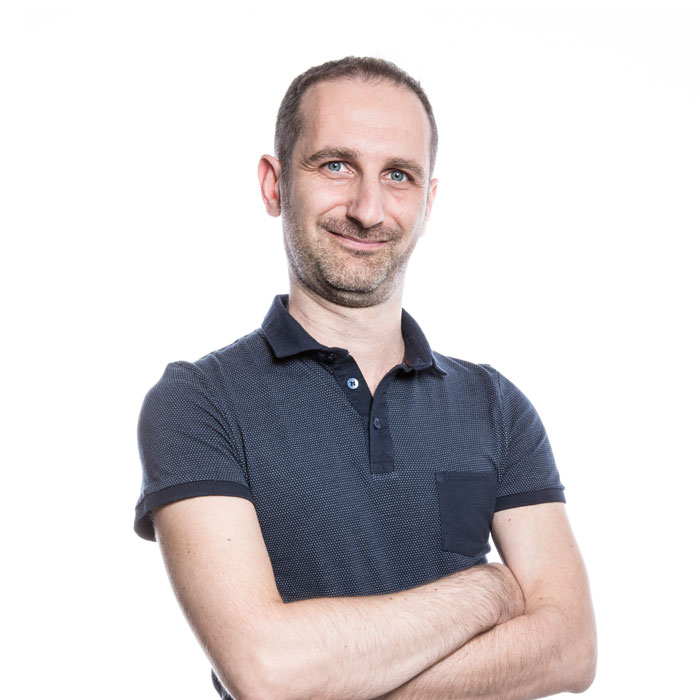 Emanuele Parravicini
CTO at Audio Modeling
Also known as Lele, Emanuele is a Telecommunications Engineer, freelancer, and developer. While at university, he studied in-depth subjects such as signal theory, random processes, digital signal processing, and software development, and later earned his Master's degree in Information Technologies. Lele is also a musician and singer who loves music and audio applications.
Since 2002, he's worked with large companies as a programmer and also as a project manager, and has developed many Web-based projects in PHP, Java, and some C++. In 2007, he started developing audio plugins and working on digital audio research, and began his collaboration with Stefano Lucato on the SWAM engine project in September of 2009. In 2015 he started collaborating with Simone Capitani on the Camelot project.
Emanuele is currently the CTO for both SWAM and Camelot, and Sales Manager at Audio Modeling.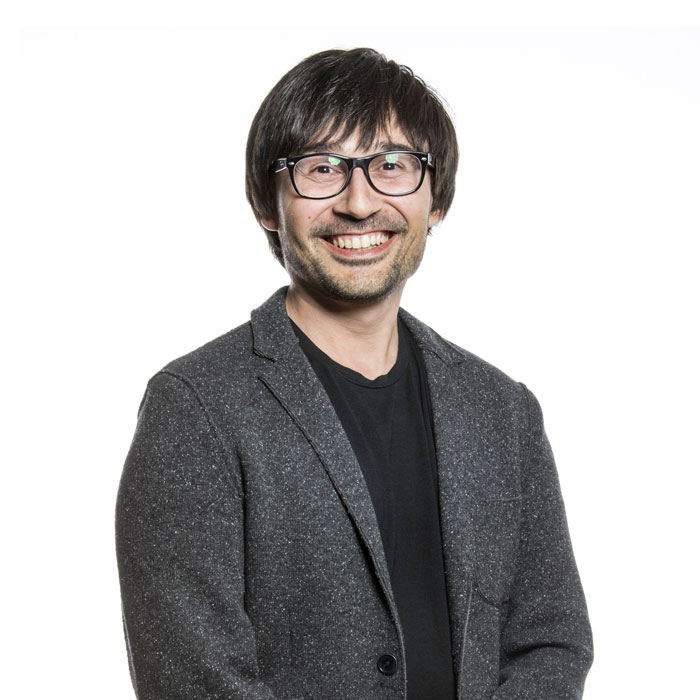 Simone Capitani
Product Manager, UX Designer
Simone has a background in Electronics Engineering, and has been a User Experience designer and researcher since 2009. His latest projects in the music industry include:
Wizdom Music: UX Design on Jordan Rudess's music apps
ROLI: UX Design on Equator Synth, Noise app for iOS (employee and freelance)
Mind Music Labs: UX consultancy on Sensus guitar iOS app (freelance)
KORG Italy: UX consultancy on new product development (freelance)
Simone's contribution to Audio Modeling is focused mainly on projects and partnerships coordination, UX design, User Acceptance Testing and Quality Assurance.
He is currently Marketing Director of Audio Modeling and UX Designer for both SWAM and Camelot.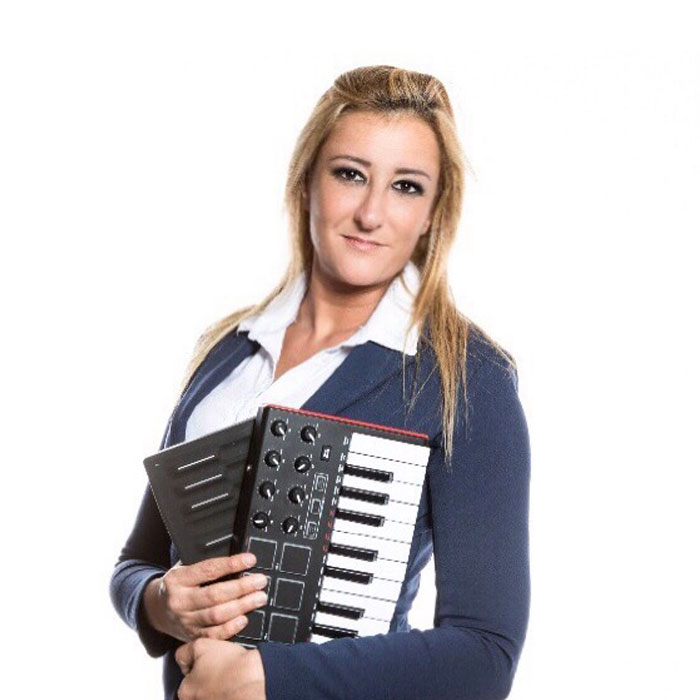 Laura De Lazzari
Administrative Manager
Laura has been a music lover since her childhood, and is also passionate about technology. She's played piano since she was 9, and hopes to improve her abilities on the violin and cello in the future.
She developed her professional experience in an engineering company, but at the same time has always cultivated her musical attitude. When she met Emanuele Parravicini and Stefano Lucato, she finally started to combine her main passions – music and technology – and is grateful for the possibility to bring her own contribution to their innovative musical project.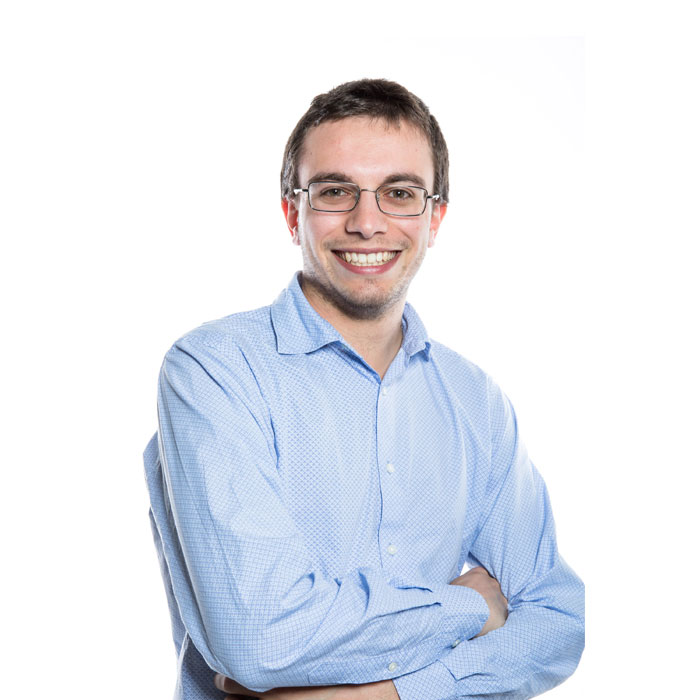 Simone Malacrida
C++ Developer
Simone graduated in 2016 with a degree in computer science from the University of Milan. During his studies, he attended courses in audio and music programming, MIDI programming, sound design, digital signal processing and music theory. He is currently studying for a Master's degree in computer science.
Since the summer of 2015, he has been actively helping Emanuele and Stefano in their work and, with them as his mentors, he has now written his degree thesis entitled, "Developing an MPE plugin with JUCE".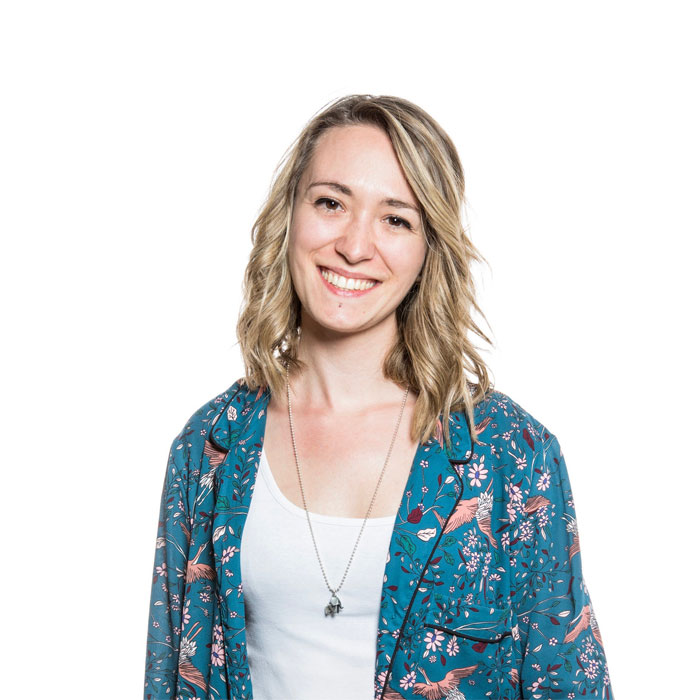 Eleonora Dolif
C++ Developer
Eleonora graduated from the University of Milan in 2018 with a degree in computer music science. Her thesis was entitled, "Study and implementation of virtual instrument based on Physical Modeling controlled through MPE technology".
In 2016 she obtained the certificate of "Recording Studio Assistant Engineer" at the 4cmp recording studio in Milano.
Now, she works with Lele, Stefano, and all the Audio Modeling team, supporting them in the development of SWAM products.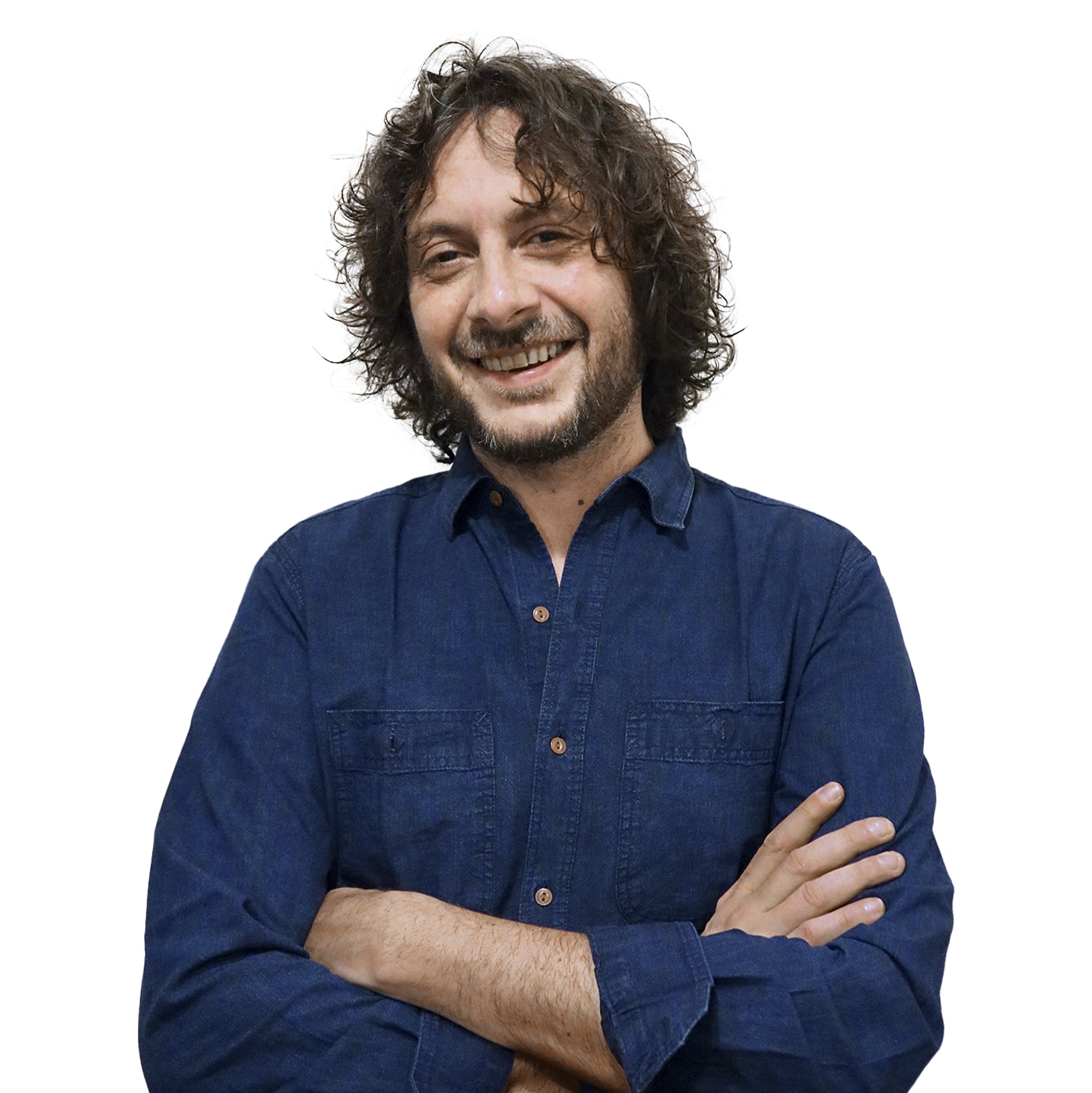 Andrea Parazzoli
QA Manager
Music composer and consultant, keyboard player, pianist and arranger, Andrea has worked extensively in the music world, TV production and entertainment industries, covering their different aspects and improving his musical background and technical abilities.
Andrea attended the Conservatory G. Verdi in Milan from 1999 to 2003, when he graduated in Experimental Composition.
He also achieved the Diploma in Jazz Piano at the Milan Civic Jazz Courses directed by Enrico Intra and the Diploma in Sound Engineering from SAE Italy in Milan.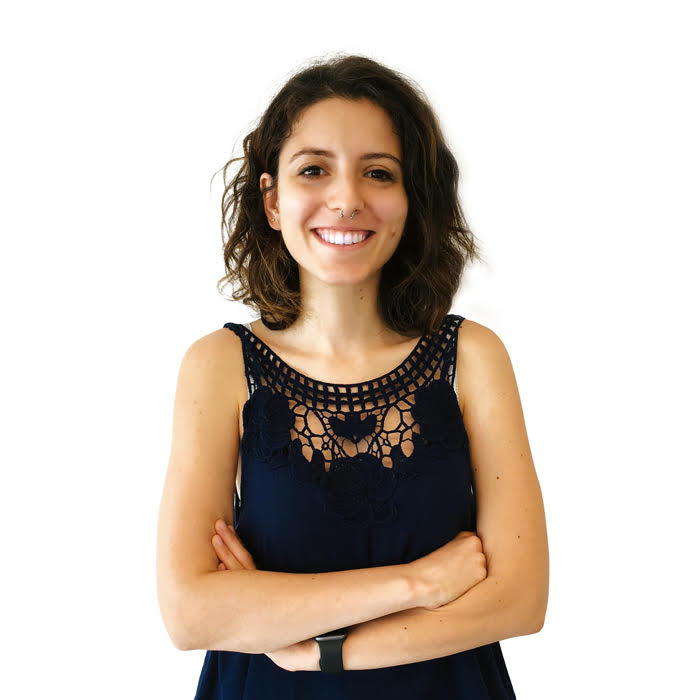 Cristina Totaro
Marketing Specialist
Cristina graduated in 2013 in Science Communication from the University of Macerata, she got Master's degree cum laude in Marketing in 2016.
She calls herself a serial devourer of novels and TV series, an incurable dreamer and a web surfer with a marked propensity towards the social world. She is always passionate about music and cinema.
After working for two years in an important communications agency, she joined the Audio Modeling Team as a Marketing Specialist.